Leadership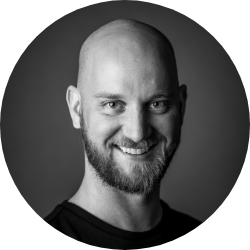 Brian Buirge
Owner / Creative Director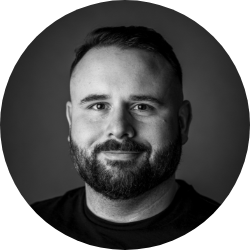 Jason Richburg
Writer / Strategy Director
Our Story
Just over ten years ago, Brian and Jason, two grad students trying to grab their students' attention, got together over two cups of coffee and six cheap beers to make basic design principles impossible to forget. Within days, after no promotion and only sharing the site with a few friends, their profanity laden, text-based website had received over 70,000 visits. Only weeks later, that number rose into the millions, and a small army of new fans were demanding merchandise. Without hesitation, or adequate forethought, the duo leapt into a series of disasters that nearly cost them their sanity and financial stability. In spite of their mistakes and against all odds, however, a fucking business was born.
GFDA's first product, the Classic Advice Print, a stark, irreverent, and undeniably authentic list of motivating creative axioms, was an instant hit. Having graced the halls of such creative icons as Vera Wang, Louise Wilson, and, former Apple CDO, Jony Ive, the Classic Advice Print launched GFDA into c-list internet stardom.
Now, with new, deeply meaningful content and products, a full-service creative agency, and a heart-pumping workshop, GFDA is better poised than ever to be that voice in your head that you just can't ignore.
For a more details:
Buy our book